Work Group Leaders
Chair: Jonathan Leloux, Polytechnic University of Madrid, Spain
Vice Chair: Marios Theristis, University of Cyprus, Cyprus
Objectives
Tasks
Task 5.1 – PV power forecasting

Summary

Short and long term accurate forecasting of solar PV power generation and cloud formation to help utilities to better balance their distribution grids.

Task Leader

Carolina Senabre, Miguel Hernandez University of Elche, Spain

Participants

Florencia Almonacid, University of Jaen, Spain

Gracia Barchi, EURAC, Italy

Eduardo Fernández, University of Jaen, Spain

Penka Georgieva, Burgas Free University, Bulgaria

Cihan Gercek, University of Twente, Netherlands

Spyros Theocarides, University of Cyprus, Cyprus

Marios Theristis, University of Cyprus, Cyprus

Sergio Valero, Miguel Hernandez University of Elche, Spain
Task 5.2 – PV power fluctuations for grid operators

Summary

Analysis of the interface between PV systems and low voltage distributed grids. Feeding distributed PV power into grids under variable irradiance conditions.

Assessment of PV power fluctuations at one PV system, as well as for PV system fleets. Study of the correlation between the fluctuations in PV power between neighboring installations. This will be done through several complementary approaches, including parametric and non-parametric models, peer to peer (P2P) approaches, Artificial Neural Networks (ANNs), the use of geostatistics, kriging,…

Assessment of the PV power mitigation potential from the geographic dispersion of the PV systems.

Peer-to-peer prosumer cooperation, e.g. using blockchain technology and spatio-temporal forecasting using data from distributed PV systems.

Task Leader

Emilio Gómez, University of Castilla-La-Mancha, Spain

Participants

Gracia Barchi, EURAC, Italy

Cedric Caruana, University of Malta, Malta

Karl Knoebl, University of Applied Sciences Wien, Austria

Jonathan Leloux, Polytechnic University of Madrid, Spain

John Licari, University of Malta, Malta

Jovan Todorovic, Elektroprenos, Bosnia and Herzegovina
Task 5.3 – PV power quality in the grid

Summary

Evaluation of the Power Quality indicators at the connection of PV systems to the grid, such as harmonics, frequency, voltage, current intensity, power factors,…

Task Leader

Sonia Pinto, INESC-ID Lisbon, Portugal

Participants

Cedric Caruana, University of Malta, Malta

Karl Knoebl, University of Applied Sciences Wien, Austria

John Licari, University of Malta, Malta

Jovan Todorovic, Elektroprenos, Bosnia and Herzegovina
Task 5.4 – PV energy storage and management strategies

Summary

Matching electricity demand with supply in (smart) energy homes.

Smart solar charging of electric vehicles and other storage solutions.

Self-consumption and domestic uses of PV generation in smart appliances.

Better energy management and storage control at the interface between PV systems and low voltage distributed grids. Smart solar charging of electric vehicles. Domestic uses of PV such as smart appliances. This includes the study of the relationship between the PV production and the local consumption, the possible use of batteries, the economic viability of alternative options,…

Task Leader

Luis Fialho, University of Evora, Portugal

Participants

Cedric Caruana, University of Malta, Malta

Karl Knoebl, University of Applied Sciences Wien, Austria

John Licari, University of Malta, Malta

Renata Mikalauskiene, College of Arts, Science and Technology, Malta

Jovan Todorovic, Elektroprenos, Bosnia and Herzegovina
Task 5.5 – PV performance and fault detection

Summary

Fault detection algorithms to improve the energy yield of grid-connected PV systems and reduce their power instability. This will be done through several complementary approaches, including parametric and non-parametric models, peer to peer (P2P) approaches, Artificial Neural Networks (ANN), Artificial Intelligence (AI), stochastic modelling,…

Different methods will be developed to take into account the important contextual differences between PV plants and small distributed PV.

Overall pan-European performance assessments using global metrics.

Special focus on the link between fault detection and diagnosis with the Operation and Maintenance (O&M), including the trade-off between the economics of the energy losses due to faults and the costs of intervention. This will also take into account the study of soiling losses and cleaning strategies for the preventive O&M procedures.

Task Leader

Emilio Muñoz, University of Jaen, Spain

Participants

Florencia Almonacid, University of Jaen, Spain

Miguel Centeno Brito, University of Lisbon, Portugal

Adrien Desportes, Rtone, France

Penka Georgieva, Burgas Free University, Bulgaria

Eduardo Fernandez, University of Jaen, Spain

Jonathan Leloux, Polytechnic University of Madrid, Spain

Andreas Livera, University of Cyprus, Cyprus

Marios Theristis, University of Cyprus, Cypru
Deliverables
D14

Publications of findings originating from WG5 in high-impact journals, conference proceedings and a special issue of an international peer reviewed journal.

D15

Reports of the WG5 activities (month 12, 24, 36, 48), including the organization of two workshops and two seminars about PV in grids.

D16

Open source data and software for PV in grids.
List of Participants
Jonathan Leloux, Polytechnic University of Madrid, Spain

Marios Theristis, University of Cyprus, Cyprus

Carolina Senabre, Miguel Hernandez University of Elche, Spain

Emilio Gómez, University of Castilla-La-Mancha, Spain

Sonia Pinto, INESC-ID Lisbon, Portugal

Luis Fialho, University of Evora, Portugal

Emilio Muñoz, University of Jaen, Spain

Mihaela Albu, Polytechnic University of Bucharest, Romania

Florencia Almonacid, University of Jaen, Spain

Gracia Barchi, EURAC, Italy

Cedric Caruana, University of Malta, Malta

Miguel Centeno Brito, University of Lisbon, Portugal

Adrien Desportes, Rtone, France

Eduardo Fernandez, University of Jaen, Spain

Penka Georgieva, Burgas Free University, Bulgaria

Cihan Gercek, University of Twente, Netherlands

Karl Knoebl, University of Applied Sciences Wien, Austria

John Licari, University of Malta, Malta

Andreas Livera, University of Cyprus, Cyprus

Renata Mikalauskiene, College of Arts, Science and Technology, Malta

Vlatko Stoilkov, Ss. Cyril and Methodius, FYROM

Spyros Theocarides, University of Cyprus, Cyprus

Jovan Todorovic, Elektroprenos, Bosnia and Herzegovina

Sergio Valero, Miguel Hernandez University of Elche, Spain
Contacts
Chair of Work Group 5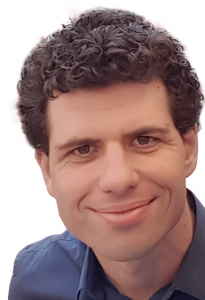 Jonathan Leloux
Polytechnic University of Madrid, Spain
E-mail: jonathan.leloux@upm.es
www: Jonathan Leloux at ResearchGate
Vice chair of Work Group 5


Marios Theristis
University of Cyprus, Cyprus
E-mail: theristis.marios@ucy.ac.cy
www: Marios Theristis at ResearchGate