This WG's Chair is dr. Jeffrey Kettle (University of Glasgow) and its Vice-Chair is dr. Mohammadreza Aghaei (TU/e).
Email for contact: m.aghaei@tue.nl
Objectives:
Definition of reliability and durability metrics for PV modules, components and systems
Identification of relevant data to be collected to measure reliability and durability
Development of a holistic approach of autonomous monitoring and analysis for reliability and durability of PV systems using the potential of big data bank and the methods of big data analytics (BDA).
Sharing knowledge via workshops, seminars and joint publications originating from WG2 with a wider community of PV stakeholders and other experts working for insurers, investors and banks.
Tasks:
Task 2.1: Development of a common description of reliability and durability of PV modules and PV systems by meetings and communications with PV researchers and other experts leading to a shared document to be published on this COST Action's website.
Task 2.2: Identification of required data and appropriate simulation models to be used in the framework of understanding reliability and durability given the challenges of (i) the often long elapsed duration before occurrence of both defects and degradation of PV modules in the field (ii) the climate dependency of these effects and (iii) relationships between the manufactured quality of PV module and observed reliability and durability in practice.
Task 2.3: Developing the approach of autonomous monitoring and identifying the main requirements namely (i) Multimodal monitoring platform (ii) infrastructure of Big Data Analytics (BDA) (iii) Internet of Things (IoT) platform, for fault diagnosis and prognosis, performance and service life prediction, intelligent decision-making and real-time study of reliability and durability in PV systems.
Deliverables:
D5. Publications of findings originating from WG2 in high-impact journals, conference proceedings and a special issue of an international peer-reviewed journal.
D6. Reports of the WG2 activities (months 12, 24, 36, 48), including the organization of one workshop per year on reliability and durability of PV modules, components and systems.
D7. An open-source model for durability and reliability aspects of PV systems.
List of participants
Jeff Kettle (University of Glasgow), UK
Mohammadreza Aghaei (TU/e), The Netherlands
Gernot Oreski (PCCL), Austria
Mirjam Theelen, TNO, The Netherlands
Istvan Farkas (Szent Istvan University), Hungary
Pelin Yilmaz, TNO, The Netherlands
Laura Azpilicueta (Evasa), Spain
Giorgio Belluardo (EURAC), Italy
Guillaume Decleve (SUN7), Belgium
Demba Diallo (GEEPS), France
Dan Lamb (Swansea University), UK
Sanja Lazarova-Molnar (University of Southern Denmark), Denmark
Mihaela Girtan (University of Angers), France
Ana Rosa Lagunas (CENER), Spain
Ivan Marasovic (University of Split), Croatia
Bettina Ottersböck (PCCL), Austria
Krzysztof Pielichowski (Cracow University of Technology), Poland
Marisa di Sabatino (Norwegian University of Science and Technology), Norway
Oihana Zubillaga (Tecnalia), Spain
Karl Berger (AIT), Austria
Divine Atsu (Szent Istvan University), Hungary
George Mousdis (National Hellenic Research Foundation), Greece
George Georghiu (University of Cyprus), Cyprus
Lamprini Papargyri (University of Cyprus), Cyprus
Alessandro Virtuani (EPFL), Switzerland
Hristina Spasevska (University of Skopje), Macedonia
Markus Schubert (Universität Stuttgart), Germany
Pascal Kölblin (Universität Stuttgart), Germany
Samrana Kazi (Basque center for materials, applications & nanostructures), Spain
Shahzada Ahmad (Basque center for materials, applications & nanostructures), Spain
Andreas Wade (First Solar), Germany
Nikolina Shutinoska (University "St. Cyril and Methodius" Skopje), Republic of Macedonia
Caroline Tjengdrawira, (Tractebel Engineering), Belgium
Chair of Working Group 2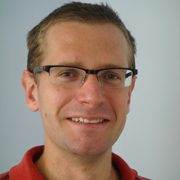 University of Glasgow, UK
E-mail: Jeff.Kettle@glasgow.ac.uk
Vice-Chair of Working Group 2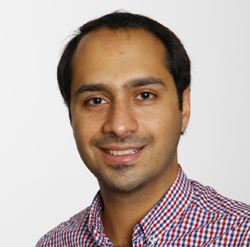 Eindhoven University of Technology (TU/e), Netherlands
E-mail: m.aghaei@tue.nl